Download the guide to uncover five pieces of equipment that you must routinely inspect - and why it's important to inspect them.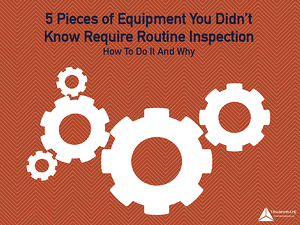 Keep your facility safe and compliant - while preventing costly equipment malfunction and dangerous emergency scenarios.

In this guide you will learn:
Five pieces of equipment that need routine inspection
How often to inspect and what regulatory bodies guide these requirements
Best practices for inspecting
The advantages of a holistic preventative maintenance and equipment inspection program
Fill out the form on the right to download the guide and get started on a proactive inspection program.